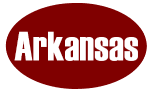 Arkansas Razorbacks Mascot, Hogs Cheerleaders, and Razorbacks Traditions
ARKANSAS RAZORBACKS MASCOT, CHEELEADERS, AND TRADITIONS
Arkansas Razorbacks Mascot
Big Red and Sue E.
There are a number of costumed mascots for the University of Arkansas Razorbacks that attend most major sporting events. Big Red (aka the "Fighting Razorback") is the traditional mascot for the University and represents the intimidating fighting spirit of the Razorbacks at all athletic events. Sue E., is the female hog and is famous for her costume changes and dancing ability. Pork Chop is the "kid" mascot. Boss Hog, a nine-foot inflatable mascot, joined the mascot family during the 1998-99 football season. The live mascot for the University of Arkansas is named Tusk. He is a Russian boar that closely resembles a wild razorback hog and weighs in at approximately 400 pounds. Tusk attends all home Razorback football games, as well as various other events.
Arkansas Razorbacks Cheerleaders
Arkansas Razorbacks Traditions
Beginning with the class of 1876, the names of students at University of Arkansas are inscribed in Senior Walk and wind across campus for more than five miles. The sidewalk is one of a kind nationally.
The Arkansas Razorback football program has won nine SWC titles, three SEC Western Division titles, and won a national football title in 1964. The Arkansas Razorbacks basketball team has been to the Final Four six times.
Fans of the University of Arkansas have been Calling the Hogs since the 1920s. This tradition, which refers to the school's most popular cheer at sporting events, is said to have begun when a group of farmers attending a game began issuing hog calls to encourage a lagging Razorback football team.
A new tradition of singing the Arkansas fight song, along with the Arkansas football players, takes place in the student section following every home and away football game win.