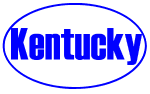 Kentucky Wildcats Mascot, UK Cheerleaders, and UK Wildcats Traditions
AUBURN TIGERS MASCOT, CHEELEADERS, AND TRADITIONS
Kentucky Wildcats Mascot
Scratch
The Wildcat mascot originated during the 1976-77 academic year at UK. The Wildcat performs for thousands of UK fans at Commonwealth Stadium and Rupp Arena during athletics events. A few years later, the Wildcat was joined by Scratch, who's a more child-friendly mascot and serves as the host of UK's official Kids Club. A live bobcat, or wildcat mascot, named Blue, lives at the state-operated Salato Wildlife Education Center near the state capital of Frankfort. Unlike the school's two costumed mascots, he never attends games, because bobcats are very shy by nature and do not react well with large crowds.
Kentucky Wildcats Cheerleaders
Kentucky Wildcats Traditions
The University of Kentucky adopted blue and white as its official colors in 1892. Originally UK students had decided on blue and light yellow prior to the Kentucky-Centre College football game on December 19, 1891.
The official nickname for the University of Kentucky's athletics teams is Wildcats. The nickname became synonymous with UK shortly after a 6-2 football victory over Illinois on Oct. 9, 1909. Commandant Carbusier, then head of the military department at old State University, told a group of students in a chapel service following the game that the Kentucky football team had "fought like Wildcats."