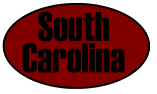 South Carolina Gamecocks Football Sports Links
South Carolina's main rival in the SEC is the University of Georgia due to its proximity and the many years of competing against each other before the Gamecocks joined the SEC in 1991. Subsequently, USC has developed rivalries with the other members of the Eastern Division, one of the most competitive divisions in all of college sports. However, the University of Florida has the potential to become the biggest rival of them all. First, Carolina hired former Gator football coach, Steve Spurrier, and then beat the Gators 30-22 in their first meeting with Spurrier at the helm, which knocked the Gators out of contention for the SEC East title. Shortly thereafter, the Gamecocks swept the eventual national champion Gators during the regular season of men's basketball. The 2011 South Carolina Gamecocks finished the season 11-2 and capped off the successful season with a trip to the Capital One Bowl and a top ten final ranking in the polls.
UNIVERSITY OF SOUTH CAROLINA FOOTBALL WEBSITES
2012 South Carolina Gamecocks Football Tickets
Official Website of South Carolina Gamecocks Football
Gamecocks Message Boards
South Carolina Football Fan Sites
South Carolina Newspapers
South Carolina Football Links of Interest
Click here to add your link to SEC Football Sports Links.